We thank all our contributors for their submissions to the 2019 Spring Garden Giveaway and appreciate their generosity.
We have 25 gardening submissions for you to download and use as you are getting your garden in line this year. You may not find everything immediately useful, but you WILL find a use for all of these great resources over the next months and years.
Don't pass up this once in a lifetime opportunity to get all of these terrific items – for FREE – in the Spring Garden Giveaway. They will never be combined in this way again!
How does the Spring Garden Bundle work?
You sign up with the form below.
We send you links to the author's free offers.
You download the things you are interested in.
You LOVE these FREE items and your garden thrives!
You have until April 19th to download your items – after that, they're gone!
PLUS – Don't miss out on the contributor bonuses below
Vegetable Gardening
The Ultimate Guide to Growing Tomatoes by Shelle Wells of Rockin W Homestead.
Tomatoes are everyone's favorite fruit disguised as a vegetable. Grow the healthiest and most delicious tomatoes this gardening season, by taking some pointers from the pros.
These easy-to-implement tricks and tips help you to consistently grow bumper crops of succulent tomatoes, and take you through all the steps, from planting seeds – through harvest and saving seeds for next year.
---
Simple Succession Planting: Harvest More from Less Space by Angi Schneider of Schneider Peeps.
Ever wonder how you can get more harvest from less space and less time? Succession planting is the answer! Learn how have a continual harvest all season long with this printable eBook. Also, get access to the Succession Planting calculator to help you succession plant in your climate.
---
Companion Planting Matrix by Jason Matyas at Seeds for Generations.
While you're growing a garden, it's important to remember that plants have relationships with each other. Some crops grow well next to other crops, while some crops are antagonistic growing next to other crops. Easily use this Companion Planting Matrix to make companion planting decisions while planting your garden! Matrix includes companion planting information for 60+ common garden plants.
---
Growing Vegetables to Save Money by Annmarie Lewellyn at 15 Acre Homestead
Many people enjoy being outdoors and gardening just for the heck of it. When you are saving money it makes the experience even better. Spring is the perfect planting time for a vegetable garden in most climates. By harvest time, which will be in July or August, you will be well on your way to start saving money.
---
How to Grow Vegetables and Herbs in a Shady Garden by Kathi Rogers of Oak Hill Farmstead.
Is your only garden space in the shade? Are you limited to a shady balcony or patio? No problem! This eBook from Oak Hill Homestead will help you grow abundant vegetables and herbs even in the shade.
---
10 Easy-to-Grow Veggies for Fall Garden Success from Teri Page at Homestead-Honey.
A fall garden can maximize your harvests, save you money at the grocery store, and feed your family garden-fresh produce into the winter months, but if you've never gardened in the fall, it can feel overwhelming. This mini-guide, 10 Easy-to-Grow Veggies for Fall Garden Success will help you plan and plant a spring or fall garden with ease!
---
5 Steps to an Abundant Container Garden by Mindy Wood at Our Inspired Roots.
If you want to grow your own food but don't have the space, a container garden is perfect for you! This free guide walks you through setting up a container garden, step-by-step.
---
Tips & Tricks to a Better Garden
The Beginners Collection of Garden Cheat Sheets
by Kristi Stone of Stone Family Farmstead
Everything to get you started understanding about garden pests and the natural ways to control them. Plus the most popular summer garden vegetables and how to grow them for success.
---
The Yardstick Seed Planting Guide by Rootsy.org
Do you struggle with spacing seeds while planting? The yardstick Planting Guide solves your problem and is easy to make with materials you already have at home.
---
How to Keep Pest Out of The Garden + Critter Ridder Recipe by Amber Bradshaw at My Homestead Life.
You can have the BEST most productive garden in the WORLD, however, if you can't keep the pests out of your garden, you'll never be able to enjoy the fruits of your labor. From deer to squirrels and all the critters in the middle, find out our best tips, tricks, and recipes to keep them from enjoying your garden so You can!
---
10 Ways to Effectively Kill Weeds in your Garden Naturally by Brenda Anderson of Little Lost Creations.
Farmers say, "One year of WEEDS makes 7 Years of SEEDS!" Get this ebook with 10 great tips to effectively kill weeds in your garden- naturally. Safe for wildlife and your surrounding plants!
Tips and Advice to Start Gardening For Today and Tomorrow by Erica Nygaard of Living Life in Rural Iowa.
Erica encourages new gardeners about getting started in gardening and why they should keep gardening. She also encourages experienced gardeners to keep on gardening with more tips and advice. Gardening is a skill that should be developed now versus later with a preparedness mindset.
Permaculture & Perennials
Backyard Orchards: How to Grow Fruit in the City by Kathryn Robles of Farming My Backyard.
Want To Grow Fruit In The City? Then you need a backyard orchard. Growing your own fruit is easy! You plant it once and it gives you a crop year after year. Imagine strolling through your yard and grabbing a perfectly ripe fruit, freshly picked peach! You can save money at the grocery store without a time intensive garden or committing to raising livestock. Get your Backyard Orchards booklet today!
---
The Step by Step Guide to Building Hugelkultur Beds by Janelle Veldkamp.
Hugelkultur is a German word meaning mound or hill culture. It's a raised garden bed filled with rotting wood and topped with soil. The rotting wood on the bottom slowly breaks down, feeding the soil and retaining water. If you have trees on your property, you should take a look at this raised bed gardening method.
---
Edible Front Yards: Ditch the Lawn Grow Food! by Kris Bordessa at Attainable Sustainable.
If you dream of an abundant harvest but have a limited amount of space, you might be eyeing your front yard as a place to grow food. And why not? With a little forethought, that space can be utilized to grow fruits and veggies to feed your family!
---
Medicinal Herbs for the Homestead Gardener by Shawna Lance of Homegrown Self-Reliance.
In the new e-book, Medicinal Herbs for the Homestead Gardener, you'll get easy growing and using recommendations for the 12 best medicinal herbs to grow in your homestead garden.
---
The Permaculture Inspired Edible Landscape By Any Stross of Tenth Acre Farm.
Ready to take your garden to the front yard? The Permaculture-Inspired Edible Landscape will get you growing a landscape that is beautiful, productive, low-maintenance, and ecologically friendly.
---
The Complete Guide to Growing Herbs Indoors All Year Long by Heidi Villegas of Healing Harvest Homestead.
Have you been wanting to grow your own herbs indoors, but aren't sure it's possible? Or maybe you've tried and had no luck?
If you have long winters and a short growing season, this book is for you! If you live in an apartment or have a very small yard, this book is for you! If you just want your kitchen herbs within reaching distance for fresh, easy cooking, this book is for you!
Garden Planning
How to Attract Hummingbirds to Your Garden by Chris Dalziel of Joybilee Farm.
Inviting hummingbirds to your garden improves pollination of many native flowers, and North American medicinal herbs, supports a healthy eco-system, and gives you hours of enjoyment in your garden as you watch their antics. It also offers habitat at a time when hummingbird habitat is threatened by development and destruction. Thank you for caring about Hummingbirds.
---
How to Customize a Medicinal Herb Garden to Suit Your Unique Needs by Kathie Lapcevic of Homespun Seasonal Living.
One of the greatest things about making our own herbal remedies is that it gives us a great amount of control over own health. We can make those herbal remedies even more frugal and rewarding by planting our own customized medicinal herb garden. Use these simple steps to help you plan and plant a medicinal herb garden perfectly suited for your house and its members.
---
Garden Harvest Tally Spreadsheet by Tamara Reid of The Reid Homestead.
The Reid Homestead is offering a unique and powerful Garden Harvest Talley Spreadsheet! Watch your harvest amounts add up and be amazed at how much you can grow!
---
The Garden Planning Printables by Joy Racicot of Bean Post Farmstead.
The Garden Planning Printable Bundle from Bean Post Farmstead includes 4 garden planning printables to help keep your planning in order and make your gardening year successful! With a planting chart to keep you on track, an overview checklist to make sure you are on task in all the areas, a cheat sheet with formulas to help you decide how much to plant, and a cheat sheet to see when to plant what at a glance! There is even a bonus digital Planting Chart for those of you who prefer this medium, which is editable.
---
How to Attract Beneficial Insects to your Garden by Lisa Lombardo of New Homesteaders Almanac.
Use the power of pollinators, predators, and parasitic insects to increase yields in your garden!
---
Contributor Bonuses
Chelsea Green Publishing is offering a 35% discount on all regularly priced books. It's available to all Spring Garden Giveaway Participants!
Chelsea Green Publishing is recognized as a leading publisher of books on the practice of sustainable living, and giving readers hands-on information related to organic farming and gardening, ecology and the environment, and healthy food.
---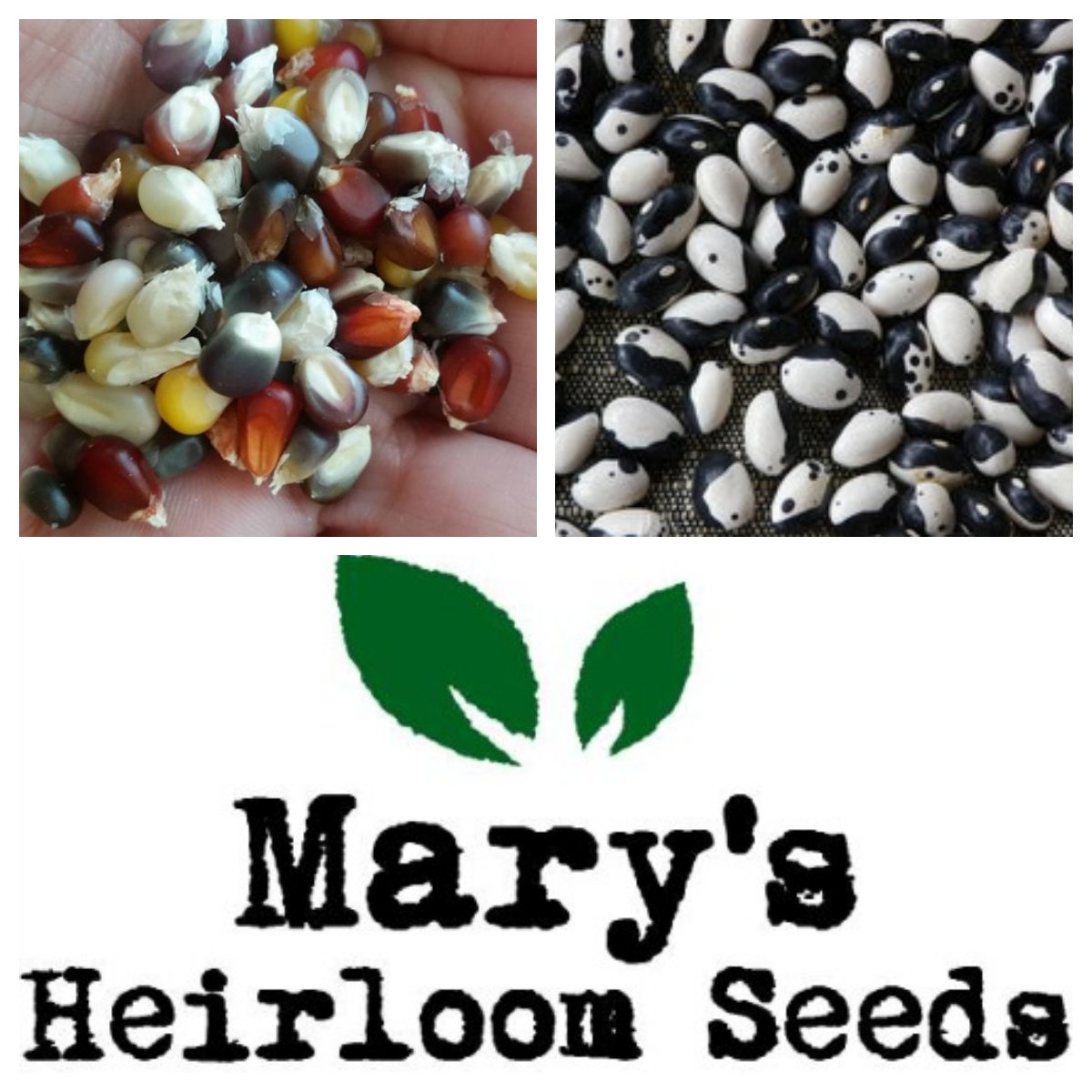 Get their Free Planting Guide for the US, plus a 10% off discount code & free seed pack with purchase.
Mary's Heirloom Seeds is a "mom and pop" small business created out of a desire to help people become more sustainable and self-sufficient. Our customers know that we are a simple phone call or email away. Most importantly, we are happy to share growing advice freely and include free seed packs with most orders.
---
Online Gardening School by Rick Stone is offering a 50% discount on six of their popular gardening courses.
Choose from Seed Starting, Year Round Gardening, PVC Drip Irrigation Plans, Growing Tomatoes, Vegetables Gardening Basics and Growing Tomatoes.